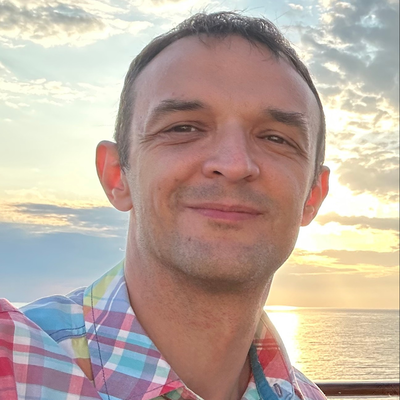 Siūlomos paslaugos €100

/ valanda
Pardavimai (3)
Skaitmeninės rinkodaros specialistai
PPC specialistai
Partnerių rinkodaros specialistai

Apie "Vladimir Tsyglakov:
Sales and business development pro, growth hacker, PPC expert
Patirtis
Country Manager Italy (full time, remote)
International Partnership Lead
Adzuna
January 2022 – present 
Business development and account management for Italian market
Brought several new clients, revenue grown more than 3 times in 12 months
International partnerships management
Came up with idea of new type of xml feeds which helped improve ROAS significantly
Brought new partner opportunities for Italian and other international markets, reboosted relationships with big existing partners 
Trained a new team member for Italy who is now smashing the targets, helping junior colleagues in other teams

 
Country Manager Russia (full time, remote)
Adzuna
January 2018 – February 2022 
Sales and client relationships: brought many new clients, grew business with existing ones
Impressive revenue growth often exceeding targets, with margin more than doubled. During 4 years my market grew more than 30 times
Dealing with affiliates in Russia
Grew partner network 84(!) times, improved efficiency of existing partners
Managed advertising on PPC (Adwords, Yandex Direct) as well as in-app, social media
Initiated and managed new traffic channel – messengers
PR, social media marketing and blogging
Successful publication in top newspapers, media sites, viral following, TV coverage
Russian research and DE specialist (full time, remote)
Upwork - Google
December, 2012 – May, 2017 
Web research on various subjects, including business, personal data, music domain etc. 
Data localization from English to Russian and vice versa;
Verifying data by contacting respective stakeholders;
Consulting other teams on subjects of Russian locale; 
Quality assurance and audit of other teammates' contributions;
Guest Relations Officer
Royal Caribbean International (full-time, aboard cruise ships) 
October 2010 – August, 2012
Dealt with the clients' concerns and complaints, almost always found fast and efficient resolution;
Sold tours, products and services;
#1 salesperson in the department by the sales volume; 
Nominated as Employee of the month (among 1200+ employees). 
Received numerous complimentary letters from clients             
Švietimas
Politecnico di Milano (Italy) 2009 – 2010  Master of Business Administration (MBA)                                 Specialization: International Business.  Final grade: 99 (max. 110); GMAT: 710
Izmail State University of Humanities (Ukraine) 2002-2007; B.A. in English and Education
graduated with honors                                           
Specialistai, kurie konkuruoja su Vladimir
Specialistai iš to paties Technologijos / Internetas sektoriaus kaip ir Vladimir Tsyglakov
Įvairių sektorių specialistai šalia Pilaitė, Vilniaus apskritis
Darbas netoli Pilaitė, Vilniaus apskritis
---

Oxylabs

Vilnius, Lietuva

Visą darbo dieną

We are a market-leading web intelligence collection platform, providing premium proxies and data scraping solutions for large-scale public web data gathering. Today, we unite over 450 data industry pr ...

---

UAB Voverės

Vilnius, Lietuva

Visą darbo dieną

Ieškome naujų komandos narių, Karštų patiekalų ruošimas pagal nuolatinius valgiaraščius

---

VIEŠOJI ĮSTAIGA VISUOMENĖS KULTŪRINIO UGDYMO CENTRAS

Vilnius, Lietuva

Visą darbo dieną

Darbas Svečių namų virtuvėje. Maisto gaminimas bei, nšvaros ir tvarkos palaikymas